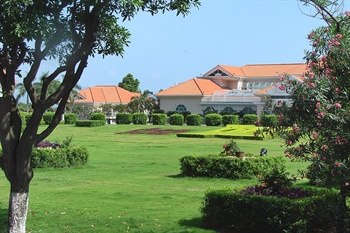 The C&D Hotel, Xiamen was recently renovated in 2016, making it a fantastic choice for those staying in Xiamen. With Free in-room Wi-Fi and easy access to the Huli Industrial Park Area, this hotel makes a convenient choice.
Traveling to the hotel is easy with Gaoqi International Airport located approximately 6km away and Xiamen Railway Station roughly 7km away. Just a short walk from Torch Hi-tech Park Metro Station, traveling to most city destinations is a breeze. Xiamen Science Museum is situated just 4km away.
After a long day of sightseeing, guests can retire to the comfort of the hotel. For guests' convenience, airport pickup can be arranged.
According to our guests, this hotel provides a very high level of service. This hotel is a popular accommodation for guests traveling with families.